[ad_1]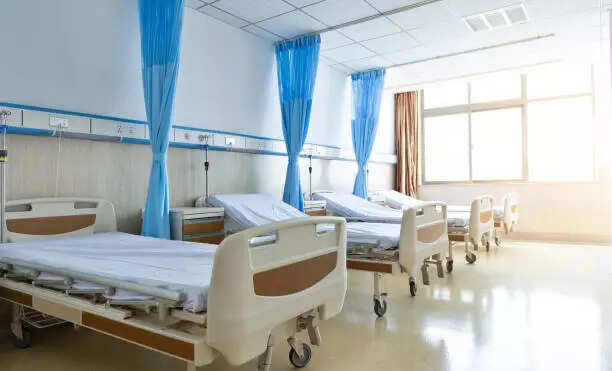 Surat: Flaying an insurer for rejecting the mediclaim for knee replacement over 'minimum beds in hospital' rules, the Navsari District Consumer Disputes Redressal Commission has ordered the company to pay the entire Rs 4.38 lakh hospital bill of a patient.
The commission also slammed the state-run Oriental Insurance for misinterpreting its rules and adopting unethical practices to deny the claim on the grounds that the orthopaedic hospital did not have the minimum number of beds as stipulated in the policy rules.
"Whenever a person has a physical ailment, the priority is to get hospitalised for treatment. He doesn't know the hospital's bed capacity at that time. During this period, his priority is to recover and not to verify if his claim would be passed," the commission observed.
Girish Patel, a resident of Navsari, had taken a medical cover of Rs six lakh for one year beginning October 14, 2021. Patel developed severe knee pain and was diagnosed with osteoarthritis. As per doctor's recommendation, he underwent replacement of both knees at a private hospital where he was admitted from March 13 to March 19, 2022.
On June 17, the company rejected his claim of Rs 4.38 lakh on the grounds that the hospital had only five beds, which was fewer than the minimum 10 as stated in the policy rules. The company also claimed that the hospital did not have Form C registration certificate.
An aggrieved Patel approached the consumer court seeking reimbursement and Rs 25,000 for mental agony.
The company contented that the registration of the hospital was under the Shops and Establishments Act and not the public health department of the municipality. However, Patel's lawyer produced the certificate of the hospital's registration with the Vijalpore municipality.
After hearing both sides, the commission stated that the insurer's intention should be to protect the consumer's interests and it should provide service in line with the premium paid. It is necessary that IRDA rules are followed by the company while processing the claim but it should not be rejected by raising unnecessary technical issues.
Moreover, the condition of minimum 10 beds cited by the company is optional and not compulsory.
The commission observed that company had misinterpreted the policy terms and resorted tounethical trade practice to reject the claim.
[ad_2]

Source link